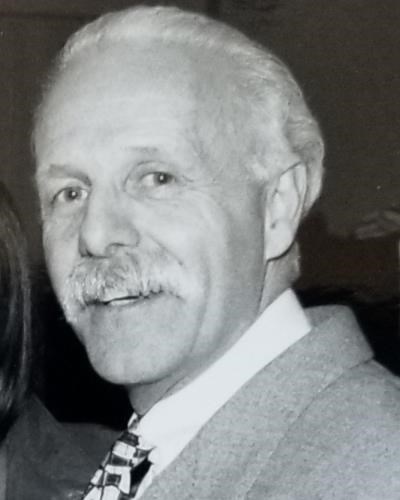 Donald James Smith
August 7, 1939 -
October 10, 2019
Born August 7, 1939 to James Vincent Smith and Esther (Pjerrou) Smith in South Gate, California, he passed peacefully on October 10, 2019 from complications of Parkinson's, a disease he valiantly fought for 23 years.Don was a native Californian and a lifelong resident. Born and raised in South Gate where he attended Junipero Serra High (class of 57), after which he moved to Hermosa Beach and graduated from Cal State University, Los Angeles. He taught at Junipero Serra High School before moving to San Francisco to hang out with the beat poets and write. He returned to Hermosa and started work at the Los Angeles City Housing Authority.
Over the next 30 plus years he worked at both the Los Angeles City and Los Angeles County Housing Authorities. He retired as the Executive Director of the Los Angeles City Housing Authority. Don was an advocate for the underserved and a leader many respected for his commitment to helping people get the resources they needed and deserved. For the last 25 years, he and his wife Julia, have called Monterey Park home.Don was a voracious reader who could speak and debate on any topic, a prolific writer of the short story and Haiku, a music aficionado with a collection and sound system envied by many, a talented athlete who lettered in four sports in high school, was drafted into minor league baseball, played tennis in college and ran his first marathon at 40.
He loved to watch sports, especially the Lakers, Dodgers, Golf and Tennis. Later in his life he was a practicing Vajrayana Buddhist, and in his earlier years he was in the seminary for a year. Don was an eclectic, fascinating and funny man who will be so missed by his family and friends.Don was preceded in death by his parents, and is survived by his beautiful and loving wife Julia, his daughter Cara Peck (Jeffrey), son Michael Smith, and step-son Rene Lopez Sr. (Sueann), grandchildren Ella Smith, Rene Lopez Jr., Ava Peck and Mattea Peck. Don was the oldest of five children and is survived by his three brothers, Vince Smith (Annette), Trayce Pjerrou and David Smith (Theresa), and one sister, Martha Morrow (Glen).
He is also survived by his best friend of 60 years, George Schmeltzer.There will be a celebration of life at 11:00 am with a lunch following on Saturday, November 16th at Luminarias, 3500 W Ramona Blvd, Monterey Park, CA 91754.
•
Remembering Donald James Smith
Thank you for your memorial contribution and for completing this form. The information you provide enables us to apply your remembrance gift exactly as you wish.